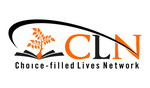 Innovations in Research, Practice, and Philanthropy Inaugural Convening & Awards Gala - 2022 Call for Proposals
Choice-filled Lives Network and Center for Innovation & Research on Choice-filled Lives (CIRCL)
Choice-filled Lives Network and its Center for Innovation and Research on Choice-filled Lives (CIRCL) are collecting submissions for presentations and round table discussions for its inaugural convening: Innovations in Research, Practice, and Philanthropy. This year's submission topics include: 
(1) Choice, Voice, Representation, and Justice
(2) Ed-Tech Solutions
(3) Language and Literacy Development
(4) Measurement and Assessment
(5) Mental Health
(6) Self-Directed Learning
(7) Social-Emotional Development
Presenters may select up to two categories per proposal submission. We encourage and will prioritize submissions that speak to the intersection of equity, justice, and access alongside their particular topic area(s). Cross-sector collaborations that have yielded significant social sector impact are of particular interest and will be prioritized as well.
Call Closed
This call is no longer accepting submissions. For a list of calls that are currently open in ProposalSpace, check out our active calls page.