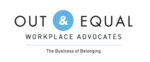 Out & Equal Outies: Ally Changemaker Award Nominations
Out & Equal Workplace Advocates
This award recognizes an Ally who has made a significant contribution to advancing LGBTQ workplace equality. This person is an action-oriented change maker. They uplift the voices of marginalized groups, have shown a unique commitment to LGBTQ workplace rights, and have used their talents to further that cause, even if at some risk.
Out & Equal strongly encourages nominations of people of color, transgender and nonbinary people, people with disabilities, women, and other individuals who tend to be underrepresented in workplace leadership positions.
Call Closed
This call is no longer accepting submissions. For a list of calls that are currently open in ProposalSpace, check out our active calls page.