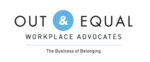 Out & Equal Outies: Ally Changemaker Award Nominations
Out & Equal Workplace Advocates
This award recognizes an Ally who has made a significant contribution to advancing LGBTQ workplace equality. This person is an action-oriented change maker. They uplift the voices of marginalized groups, have shown a unique commitment to LGBTQ workplace rights, and have used their talents to further that cause, even if at some risk.
Out & Equal strongly encourages nominations of people of color, transgender and nonbinary people, people with disabilities, women, and other individuals who tend to be underrepresented in workplace leadership positions.
Start a nomination
To start a nomination for this call, sign in to your ProposalSpace account.
Don't have an account? Register for free.