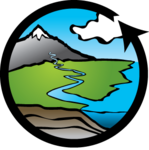 2024 Hydroinformatics Innovation Fellowship
Consortium of Universities for the Advancement of Hydrologic Science, Inc. (CUAHSI)
Applications (including all supporting documents) are due by Wednesday, January 24, 2024 by 11:59 PM EST.
The HIF Fellowship application consists of:
Research narrative (3 pages max.) describing the proposed research

One page proposed budget, including justification

CV of the Applicant (2 pages max.)

Graduate students must include a Letter of Support from their academic advisor
The RESEARCH STATEMENT is the most heavily weighted of the application materials. A successful application will clearly describe the proposed research, along with support tables and/or graphs, and include a timeline for proposed activities. Please provide:
Clearly stated research question 

Research activities and their impact on the field

Adequate and detailed research plan

Appropriate documentation for the Track this proposal should be considered (see below)

A description of the broader impact of the proposed work

A description and timeline of activities. The timeline should include details about how data will be handled and published, how it will utilize CUAHSI Data Services (when appropriate). Data management should be compliant with

FAIR guidelines

. 
Applicants will indicate if their proposal should be considered as part of the Exploratory or Advanced Track. The tracks are described below:
Track 1 - Exploratory
This proposal track is for work that is in the early stages 

The research statement should include evidence for the need of this work

Outcomes can include, but are not limited to, tutorials and/or notebooks to navigate existing resources and datasets
Track 2 - Advanced 
This proposal is for a continuation of existing work 

The research statement should include evidence of previous work and the need for these funds to continue the research 

Outcomes can include, but are not limited to, software development and code
The BUDGET should be no more than one page and indicate the total estimated cost of the proposed activities. A one-paragraph description of the budget items should be included. If the cost exceeds $5,000, or if there are items necessary that cannot be supported by HIF (e.g., equipment), the description should indicate how these costs will be covered. Indirect costs are not covered by CUAHSI and can't be included in the proposed budget.
A LETTER OF ENDORSEMENT/COMMITMENT from the Applicant's Advisor should indicate that they support the proposed research plan. The letter should be uploaded into the online application.
BROADER IMPACT from the proposed work should be included within the research statement. Does the applicant's work (both for the activities proposed for these funds and overall as part of their research work) articulate a benefit beyond the basic science advancement? 
The Research Statement, Data Management Plan, Budget, and Applicant's CV should be assembled into a single PDF document and uploaded into the online application. The letter of support should be uploaded as a separate PDF document as indicated on the submission page.
Start a proposal
To start a proposal for this call, first sign in to your ProposalSpace account.
Don't have an account? Register for free.