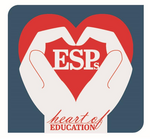 2024 Education Support Professionals Conference
Massachusetts Teachers Association
The Education Support Professionals Committee of the Massachusetts Teachers Association (MTA) requests proposals for the 2022 ESP Conference. The ESP Conference will convene on April 5 and 6, 2024, in Falmouth, MA.
The ESP Conference provides workshops for PK-12 Education Support Professionals and Higher Education Classified Staff. They serve in a wide variety of roles, including Clerical Service, Custodial and Maintenance Service, Food Service, Health and Students Service, Paraeducators, Security Service, Skilled Trades, and Technical Service.
The Committee is looking for proposals for 2-hour workshops. Workshops will have anywhere between 15 and 80 participants.
This year's conference theme is Let's CHERISH our ESPs and Help them THRIVE.
Proposals can relate to any topic for these audiences.
The Committee will evaluate proposals based on the strength of their descriptions, including the following information:
Interactive teaching strategies that model strong pedagogy aligned to the workshop's content, including critical pedagogy, popular education methods, project/problem-based learning, make-and-takes, interactive demonstrations, and facilitated discussions.

Goals/objectives that ensure ESPs leave the workshops with practical skills, tools, and techniques they can apply to their work or union; or a deeper understanding of structural issues, such as race, gender, and class, that affect our union, schools, and communities.

A clear explanation of the workshop's intended audience (grade levels, skill levels, union role, etc.).
Presentation teams that include at least one MTA ESP Member will receive first consideration for workshop spaces.
Payment
Presenters will receive a stipend in line with the Division of Training & Professional Learning Presenter Payment Policy. Presenters will also receive a complimentary hotel room and meals during the conference.
Start a proposal
To start a proposal for this call, first sign in to your ProposalSpace account.
Don't have an account? Register for free.