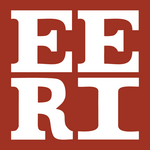 2024 EERI Annual Meeting (2024AM)
Earthquake Engineering Research Institute (EERI)
The Earthquake Engineering Research Institute (EERI) is delighted to announce that the 2024 Annual Meeting will take place in Seattle, WA from April 9-12, 2024! The main meeting, including a technical program with plenary, special, and poster sessions, the EERI awards ceremony, and the Seismic Design Competition Shaking Day, will take place over two days, on Wednesday April 10th and Thursday April 11th. Participants will also be able to register separately for pre- and post-meeting activities, including a reconnaissance workshop and partner-hosted workshops on April 9 and a Seattle-focused reconnaissance field exercise on April 12. For more information, visit: https://2024am.eeri-events.org/.
To help design the technical program, The 2024AM Organizing Committee is seeking Special Session Proposal Abstracts and Poster Abstracts. We welcome proposals and abstracts on the following topic areas, and we are particularly interested in sessions that approach a topic with a multidisciplinary lens and/or merge perspectives from academia and practice.

Big Data, Machine Learning, and Artificial Intelligence
Building Codes and Building Performance
Cascadia Subduction Zone (particularly topics of broad national/international interest)
Climate, Multi-hazard Modeling, and Earthquake Resilience
Geotechnical Engineering
Hurriquakes, Beastquakes, and Swiftquakes
Planning and Data
Policy
Post-earthquake emergency response/planning
Risk Modeling and Insurance
Seismology and Earth Science
Social Science
Socioeconomic impacts and Vulnerable Populations
Structural Engineering
Tsunamis
The deadline for all submissions is Tuesday, October 17, 2023 at 11:59 PM Pacific Time. All abstract submissions are limited to 300 words or less. Selected session and poster submitters will be notified before the end of 2023. Selected session proposals will be designed based on the format detailed in their submission. Selected poster presenters will be asked to prepare a poster. NO conference papers will be accepted or required. With permission, presentation materials will be posted on the 2024AM website and in EERI's Digital Library, but no formal proceedings will be produced.
Presenters will be responsible for their own travel expenses and conference registration fees for the 2024AM.A limited number of registration grants will be made available for students, early career academics and professionals, and those with financial need. Click here for details about these grants. For questions please EERI at annualmeeting@eeri.org. 
To submit your Special Session Proposal Abstract or Poster Abstract, please sign in (or create an account) and click "Start a Proposal". 
Start an abstract
To start an abstract for this call, first sign in to your ProposalSpace account.
Don't have an account? Register for free.