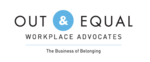 2023 Out & Equal Outies: Belonging & Equity Visionary Nominations
Out & Equal Workplace Advocates
The Belonging & Equity Visionary Outie Award recognizes an organization that is innovating in its efforts to build a workplace culture that fosters connection, collaboration, and allyship among employees. The winner will be piloting breakthrough intersectional programming, serving as an outspoken public policy advocate for the needs of multiple communities, encouraging joint projects among ERGs, and prioritizing the investment of resources into the LGBTQ+ community and other communities.
Start a proposal
To start a proposal for this call, first sign in to your ProposalSpace account.
Don't have an account? Register for free.