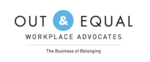 2023 Out & Equal Outies: LGBTQ+ Corporate Advocate Nominations
Out & Equal Workplace Advocates
The LGBTQ+ Corporate Advocate recognizes an LGBTQ+ individual who is actively advocating to improve their organization's inclusion efforts, pushing significant adoption of best/innovative practices, benefiting LGBTQ+ employees and advancing their organization's standing as a true leader in this work. Advocates are bold and are making a difference outside their workplace to drive change and equality in their community, their country, and the world.
Start a proposal
To start a proposal for this call, first sign in to your ProposalSpace account.
Don't have an account? Register for free.