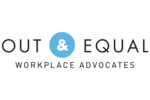 2023 Out & Equal Workplace Summit | Call for Proposals
Out & Equal Workplace Advocates
Call For Proposals 2023 Out & Equal Workplace Summit
Orlando, Florida
Pre-Conference Day: Monday, September 11, 2023
Workplace Summit: Tuesday, September 12 – Thursday, September 14, 2023
Out & Equal seeks proposals for learning sessions at the 2023 Workplace Summit, the premier global convening on LGBTQ+ workplace equality. Every year, attendees report that Summit is both a life-changing experience filled with meaningful connections and a potentially game-changing opportunity to build and share best practices through workshops, keynotes, and conference activities.
Workplace Summit is the most trusted and reliable global source of LGBTQ+ Workplace Equality learning and development. The learning framework includes soft skills, hard skills, networking, and contributing to a transformative experience for attendees. This unique convening of DEIB Practitioners, LGBTQ+  Executives, and Resource Group leaders creates a matrixed network that collectively moves the needle on LGBTQ+ Workplace Inclusion both in the U.S. and around the globe.
The review committee will center peer-to-peer learning and also consider submissions from others well-versed in LGBTQ+ workplace equality solutions.
Below, you will find an overview of the 2023 Out & Equal Workplace Summit proposals process. To view the full Call For Proposals, please log in to ProposalSpace. If you have additional questions, you are welcome to reach out to learning@outandequal.org. 
About Out & Equal
Our Vision
Global workplaces where all people are equal, belong, and thrive.
Our Mission
Out & Equal is the global convener, thought leader, and catalyst actively working to achieve workplaces of equality and belonging - supporting LGBTQ+ employees and leaders who thrive in their careers and lives and achieve greater impact on the world.
Our Strategic Priorities for The Workplace Summit, our largest public-facing program:
Workplace Summit programming meets current and future needs by strengthening internal change agents, bolstering their effectiveness, and helping them incorporate and advance best practices in Diversity, Equity, Inclusion, and Belonging (DEIB) work.
Workplace Summit maximizes impact by unifying executive leadership development, comprehensive DEIB training, and professional networking opportunities to help companies build inclusive and welcoming work environments.
Leadership and Professional Development - learning to strategically leverage your story, maximizing advocacy and public speaking skills.
Our Goal
Our goal is to challenge organizations and transform workplaces. Together, we can develop an environment where everyone can thrive.
Commitment to Inclusion
Out & Equal's leadership, learning, and events programs strive to be inclusive and diverse in all aspects. You help to meet this goal when you:
Ensure diversity of thought and voices within your proposed session/s
Forward this CFP to relevant resource groups and stakeholders
Develop presentation skills in-house through inclusive training
Encourage potential speakers to submit a proposal or join a presentation team
Advocate internally for diverse speaker representation
Check your materials for accessibility (more details below)
2023 Workplace Summit Highlights
Additional pre-conference programming includes Diverse Leaders Fellows, DEIB Practitioner Leadership Labs, and a *NEW* Trans & Nonbinary Leadership Day.
One submission form for Pre-Conference Day as well as Summit.
Varied learning session durations: 60- or 90-minutes for Summit and 1.5 or 2.5 hours for pre-conference programming.
Options for Livestreamed or In-Person sessions. Note that hybrid sessions where one presenter is in person and another is remote is not an option.
Bigger and better breakout rooms – there's plenty of space including room for quiet zones and networking.
Varied room setups promote effective learning. Options include theatre style (chairs in rows facing front), classroom style (chairs at long tables facing front), and rounds (best for breakout / small group conversations).
For Speakers
With Summit in early September, the Call for Proposals (CFP) process has moved to early Spring. You'll know the status of your proposal in Stonewall/U.S. Pride Month (June), and have more time to prepare your final materials, process internal travel approvals, and meet pre-production deadlines for hybrid sessions.
Maximum 4 (four) speakers including the moderator. In support of our commitment to elevate diverse voices, all presenters need to be identified before a session is accepted.

Presenters must be in-person in Orlando. We do not have the facilities for hybrid sessions.

All accepted sessions need to have at least one downloadable resource for attendees e.g.: worksheet, presentation deck, checklist, resource list, video, etc. - see section 6 below.
All accepted sessions must provide materials and presentations in ADA-accessible formats. Your proposal can be submitted as-is, using this form, and successful proposals will receive additional resources from Out & Equal to help meet this requirement. Most software platforms (e.g.: Microsoft Word, PowerPoint, Adobe Acrobat, and GrackleDocs) already have a built-in Accessibility Check feature to verify your file against a set of rules that identify possible issues for people who have disabilities.
All accepted sessions will need to submit their presentation and downloadable resources by August 1. O&E will review your materials for accessibility and to support technical preparation for the conference, especially livestreamed sessions.
If your proposal is selected, Out & Equal will provide these additional speaker resources:

Template deck to use for your presentation (title slide, survey slide, etc.)
O&E brand assets for you to use in your own presentation and MarComm efforts
Accessibility resources for you to use to check your presentation materials
Language glossary to help us all remain current with shifting language norms
Social Media Amplification Toolkit
Livestreamed sessions may need to budget some additional time for technical pre-production (estimated up to 2 hours) so that together we can create the best possible online experience for virtual attendees. Details will be provided for successful live-streamed proposals.
Timeline
Friday, April 14            10 am PST / 1 pm EST - Webinar to review the CFP in detail. Register now.
Friday, May 19            Submission deadline
Friday, June 9              Notification of acceptance/rejection

If selected
Wednesday, June 21  10 am PST / 1 pm EST - Presenter Webinar
Tuesday, August 1       All sessions submit their presentation decks and downloadable resources
Tuesday, August 15     Out & Equal feedback on decks and downloadable resources
Tuesday, August 22     Sessions submit their FINAL presentation decks and downloadable resources
*dates may be subject to change
More information
To view the full Call For Proposals, please log in to ProposalSpace. If you have additional questions, you are welcome to reach out to learning@outandequal.org. 
Call Closed
This call is no longer accepting submissions. For a list of calls that are currently open in ProposalSpace, check out our active calls page.