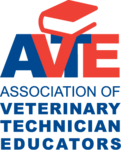 AVTE 2023 Annual Conference Call For Proposals
Association of Veterinary Technician Educators (AVTE)
The AVTE is seeking proposals for sessions to be presented at its 2023 Annual Conference scheduled for August 4 - 6 in Rancho Mirage, CA.

The 2023 Association of Veterinary Technician Educators (AVTE) Conference is one of the top gatherings of veterinary technician educators each year. Annually, the AVTE welcomes hundreds of members of our community to come together for three days of networking, education and to re-energize. The conference includes ample time to explore the local area while enjoying. Past keynote speakers at AVTE's annual conference have included Dr. Marty Becker and Dr. Temple Grandin, among other luminaries. 

This year's conference will be this August at the Westin Resort in Rancho Mirage, California. Each year, the annual conference is rooted in a collection of the highest quality talks from members of our community and this year will be no different. 

Building on feedback from previous year's conferences, the conference committee is actively seeking presenters comfortable in crafting an interactive setting for sharing their knowledge, experiences and expertise. The committee hopes to limit the number of pure lectures and in their place host sessions that foster conversation and dialogue among those in the room.

The conference committee anticipates a number of session formats


Traditional Conference Breakout

Rapid Fire (talk for 5 minutes take question for 5 as part of a larger session)

Round Tables


With these goals in mind, the AVTE 2023 Conference Committee seeks proposals for sessions that:


Support the association's mission of promoting quality education in veterinary technology;

Introduce new, unique and successful methods of teaching today's college students;

Incorporate interactive learning methods (not completely lecture-based); and

Would be taught by professionals known for their exceptional teaching styles 


See below for possible topics.


Presentation Selection
To ensure the highest quality programming, each proposal will be peer reviewed in three steps by the conference committee. Proposals that meet the above criteria will be given the highest consideration.
Submission

Only proposals submitted online by Month Day, Year will be considered.
By submitting a proposal you agree to the following:
You will register for (at a reduced rate) and fully participate in the Annual Conference.

You are available to speak between August 4th and 6th. 

You are willing to modify your presentation if requested by members of the AVTE 2023 Conference Committee in order to best meet the above criteria to achieve delivery that is audience- interactive and encourages discussion.

You will submit required information and materials in a timely manner. All deadlines will be included in a confirmation letter.

Each submission must include the following:
A working title.

Maximum 500-word abstract of the session.

Three measurable learning objectives.

A brief description of your teaching experience in the classroom or at conventions. Include the school name and/or sponsoring group.

A brief biography of the presenter(s), including credentials

Email address of the presenter(s)


Possible Topics

The following list is offered as an idea of possible topics. It is not all-inclusive; the Conference Committee seeks a wide variety of topics.


VTNE Success

Veterinary Technician Utilization

Online Activities

Diversity, Equity and Inclusion (DEI)

Innovation in Laboratory Instruction 

Instructional Strategies 

Leadership and Professional Development

Pharmacology

Essential Skills

Best Practices

Creativity 

Teaching/Simulation Models 

Hot Topics




Questions?

For more information contact the AVTE offices (help@avte.net, 888-859-8832)
Start a proposal
To start a proposal for this call, first sign in to your ProposalSpace account.
Don't have an account? Register for free.