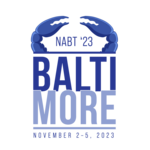 2023 Professional Development Conference Call for Proposals
National Association of Biology Teachers
Welcome to the session submission portal for the 2023 NABT Professional Development Conference. The NABT Conference is being planned as an in-person event from November 2 - 5, 2023 in Baltimore, Maryland. If public health conditions require alternative arrangements be made, we will communicate details as soon as possible. 
This session proposal system requires a login and password to proceed (unique to this site). If you have not used this system previously you will need to create a an account below to proceed. 
NABT is currently accepting education sessions only. Please download the Submission Guidelines to ensure you have the required materials prepared. Please note the call for posters and research papers will open this Spring.
The NABT Professional Development Committee will review submissions and acceptance notifications will be emailed to primary presenters by May 15, 2023. Upon acceptance, all session presenters must register and pay the appropriate fees to attend the NABT Professional Development Conference. Please contact all co-presenters before submission to make them aware of this requirement. Registrations must be received by May 31 for your session to be included in the Final Conference Program. 
PLEASE NOTE: Sessions that promote a saleable product, program, or service must be conducted as an exhibitor workshop. In order to submit an exhibitor workshop, the company must be exhibiting at the conference. Sessions from exhibitors are due Wednesday, September 7th.
Please send questions to conference@nabt.org or call (888) 501-NABT.
Start a proposal
To start a proposal for this call, first sign in to your ProposalSpace account.
Don't have an account? Register for free.