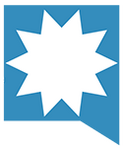 L2ML 2023: Second Language Multimodal Literacies Symposium
Center for Educational Resources in Culture, Language and Literacy (CERCLL), University of Arizona
Building on the Digital Literacies Project and the associated Second Language Digital Literacies Symposium (L2DL) hosted by the Center for Educational Resources in Culture, Language and Literacy (CERCLL), the L2ML symposium will bring together educators, practitioners, and researchers, who share common interests in exploring the role of multimodality in contexts of second or multiple language and culture learning. This free, two-day virtual event will include a series of digital presentations and discussions, including three invited talks by experts in the fields of multimodal language and literacy education. The symposium will culminate in a panel discussion, where participants will consider future directions for multimodal scholarship and pedagogical practice in second language and multilingualism studies. 
See the L2ML website, for complete details including the full Call for Proposals: https://l2ml.arizona.edu.
Start a proposal
To start a proposal for this call, first sign in to your ProposalSpace account.
Don't have an account? Register for free.