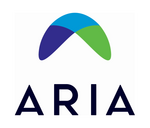 ARIA Annual Meeting 2023 Call for Papers
American Risk and Insurance Association
The Annual Meeting of the American Risk and Insurance Association will be held August 6-9, 2023, at The Mayflower Hotel, Washington DC, USA. Papers presented at the annual meeting will mostly include those submitted by individuals. Session chairs are also invited to propose a full session of up to three papers based on a specific topic (symposium submission) ARIA encourages a broad and varied participation thus the highest quality meeting for attendees from a variety of perspectives.
Who Should Submit: Academics, doctoral students, government and non-governmental agency personnel, regulators, professionals, and other researchers are encouraged to submit a proposal to present their best research.
Papers on any risk or insurance related topics are welcome. Specific subject areas include, but are not limited to the following:
Accounting, Actuarial Science, Big Data/Analytics/Insurtech, Auto Insurance, Behavioral Insurance, Catastrophe Risk, Climate Change, Cyber/Technology, ERM, Health, Insurance Economics: Adverse Selection, Moral Hazard, Insurance Economics: Utility, Agent Preferences, Insurance Company Operations, Liability and Tort Reform, Life Insurance/Annuities, Loss Reserves/Reserving, Property/Casualty (including Workers' Compensation), Regulation, Reinsurance, Retirement/Long Term Care/Longevity, Resilience/Sustainability/ESG Risks, RMI Education, Pedagogy, Solvency, Capital Management. There is a special call for submissions in R&I Teaching and Instruction.
What to Submit: Completed papers or executive summaries (not exceeding three pages) that focus on the purpose, expected results, and importance of the research may be submitted. Final (complete) papers must be submitted by July 1, 2023. Proposals from doctoral students are encouraged. The deadline for submission is February 15, 2023.
Please read more about the Annual Meeting at https://www.aria.org/
Find detailed Instructions HERE.
Call Closed
This call is no longer accepting submissions. For a list of calls that are currently open in ProposalSpace, check out our active calls page.