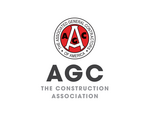 2023 AGC IT Conference Call for Speakers
Associated General Contractors (AGC) of America
AGC is excited to launch its call for proposals for AGC's 2023 Technology Conference for Construction Professionals, to be held at the Fairmont Chicago during August 22nd to the 24th, 2023. We are staying in Chicago for a while and we look forward to seeing you again.
Our goal remains to offer attendees fresh, cutting-edge information to enhance their conference experience and provide great learning and takeaways along with premier networking and collaboration opportunities. We are working hard ensuring the conference brings to both presenters and attendees the opportunity to engage during and after the sessions.
We will start selecting proposals on March 1st. The call will remain open but priority will be given to earlier submissions.
The conference will be organized into General Sessions and Breakout Sessions focused on the following areas:


IT and the Business
Process Automation
BI and Data Analytics
Field to Office Communications
Project Management
Security
BIM/VDC
Reality Capture
We will review all proposals around these ares that focus on technologies applicable to the construction industry.
As always, we will feature our signature "Affordable Solutions" session, and other ad-hoc and collaborative open-microphone sessions.
The conference will run from Tuesday to Thursday, with Tuesday dedicated to workshops, training sessions, external activities and a welcome reception. 
General Sessions
These are approximately 45-minute to one-hour full-assembly sessions.
Breakout Sessions
These are 25 to 45-minute presentations held in separate breakout rooms. 
What to consider when creating your session
Case studies demonstrating innovative uses of technology
Presentations on VR/AR/Mixed Reality highlighting IT involvement
Use cases supporting BIM, 3D Printing, Drones, Laser Scanning, etc. and impacts on IT landscape
Enhancements to fundamental processes using emerging technology: 5G, Prefabrication, Robotics, Wearables, Digital Twins
The emerging role of the self-defined construction technologist and their role as a partner to IT
IT Strategy and Business Strategy – the convergence of Information Technology and Operational Technologies (OT)
Development stories highlighting the journey from the server room to the board room
Is this different for construction professionals?
Collaborative Solutions
Enterprise Management Solutions Implementation
Using data analytics to highlight process/productivity issues and make decisions
Everyone loves a good lessons-learned session; what have you or your peers experienced, good or bad?
What are the most important strategies to consider when investing in a new solution?
What's in It for You as a Presenter? 
You will have the chance to share your knowledge and experience, and that of your company, with over 300 Construction Technology professionals who attend the AGC Technology conference every year!
Speaking will enhance your professional profile and increase exposure for your business or practice. Speakers can network with dedicated Construction Technology professionals and influence other thought leaders and decision makers. In addition, you will contribute to the advancement of your profession and help to solve common challenges across the construction industry.
In addition to the conference, we are planning to invite selected speakers to provide an updated version of their session as an online, post-conference event. This aims to increase your opportunity of engaging with attendees.
Rules for Presenting
Please provide appropriate and catchy title which accurately reflects presentation content.
Engaging PowerPoint or other presentation platforms - try to avoid "death by bullet points" or a "wall of words"
Use a readable font size. We can't strees this enough. What looks good on your screen may be unreadable from the back of the room
Elevate audience engagement – speakers could include a poll in their presentation to keep audience engaged
Key actionable takeaways and real-world examples to empower attendees
Demonstration of the real-world application of a concept or solution mentioned in the presentation
These presentations are not product demonstrations. Please avoid directly promoting a specific product or brand
Presentations should not be sales pitches. If you are a consultant, product or service supplier to the construction industry, you must add a contractor as a co-presenter.
How to Submit you Proposal
All proposals must be submitted online using this link. The first cutoff date is March 1st, 2023, with an extended date of May 1st, 2023. 
We will start the selection on March 1st, so if you want to get ahead of the pack do not delay your submission!
The Call for Proposals will remain open after March 1st, and we will be selecting proposals on an ongoing basis until filling all the available spots.
The quality of each proposal and their alignment with the interest of our members (see above) remain the core of the selection criteria.

To submit a proposal you can register for free with Proposal Space, then select the 2023 AGC Technology Conference for Construction Professionals Call for Speakers from the list of programs to begin building your proposal. You can submit a maximum of two proposals. If need to submit more than two proposals, reach out to us.
Steps:
Click on Start a Proposal
Select the 2023 AGC Technology Conference for Construction Professionals
Build your proposal and complete the required fields
Proposals can contain presentation ready content or abstract content
Selection and Notification 
Proposals must meet or exceed the criteria listed in the submission instructions. Submission of a proposal does not guarantee inclusion in the Conference schedule. All proposals will be reviewed, and the point of contact notified whether their presentation was selected.
Presenters selected for a General or Breakout Session will be invited to one or more short informative meetings so they can ask questions and see what others will be presenting, and ensure their presentations align well with those in the same track. We expect to have a 15-minute call in a few weeks before the Conference.
For questions regarding this Call for Speakers, please contact us. For more information on the AGC's Technology Conference for Construction Professionals, please visit the Conference website.
AGC values diversity in the construction industry and promotes full and equal participation in the association, its programs, publications, and other initiatives
Call Closed
This call is no longer accepting submissions. For a list of calls that are currently open in ProposalSpace, check out our active calls page.