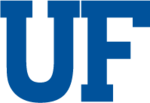 2023 UF Online Educator Award
University of Florida Center for Teaching Excellence
The University of Florida will identify one outstanding online faculty member based on evidence of a sustained body of exemplary online teaching practice with the UF Online Educator Award. Exemplary online teaching includes high-quality course design but is focused on effective online instructional delivery methods relevant to student engagement, student learning gains, and student satisfaction.
The UF Awardee will be recognized by the university and showcased as a Florida SUS Institutional Online Teaching Award recipient on a webpage of the Board of Governors (Board) site.
This form serves as the application for nominees for the award. The application is open for submissions from September 1, 2022 at 12:00 AM until November 1, 2022 at 11:59 PM. 
For questions, please contact the Center for Teaching Excellence (cte@aa.ufl.edu).
Call Closed
This call is no longer accepting submissions. For a list of calls that are currently open in ProposalSpace, check out our active calls page.