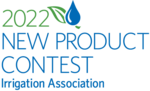 2022 IA New Product Contest
Irrigation Association
Seeing new products, technologies and services is a top priority for the majority of attendees at the Irrigation Show. Open only to exhibitors, the new product contest is a unique opportunity to
reach thousands of attendees on the show floor.
highlight new products and services.
enhance your company's reputation for innovation.
For full contestant information, including eligibility and rules, click here.
To learn more about the 2022 Irrigation Show, click here. 
If you have questions or need additional information, please contact Janie Hakim via email at janiehakim@irrigation.org or by phone at 703.817.6098.
Call Closed
This call is no longer accepting submissions. For a list of calls that are currently open in ProposalSpace, check out our active calls page.