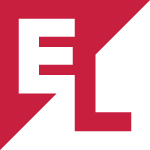 EL Education National Conference 2022
EL Education
Since 1993, EL Education has been bringing to life a three-dimensional vision of student achievement that includes mastery of knowledge and skills, character, and high-quality student work. The National Conference galvanizes people from all over the world who are motivated by a common vision of what is possible for all students, and an aspiration to contribute to a better world. Participants feel that they are part of an inclusive and growing social movement. Student speakers serve as stellar models of our expanded definition of student achievement. Keynotes, award winners, and session facilitators put forth a vision of what is possible for students and teachers. Participants leave re-energized, hopeful, and motivated for the hard work in the year ahead.
With this RFP, we invite practitioners to submit proposals to share their wisdom and expertise by facilitating a two-hour session at the 2022 conference.
Start a proposal
To start a proposal for this call, first sign in to your ProposalSpace account.
Don't have an account? Register for free.