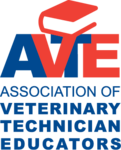 AVTE 2022 Annual Conference Call For Proposals
Association of Veterinary Technician Educators (AVTE)
The AVTE is seeking proposals for sessions to be presented at its 2022 Annual Conference scheduled for August 5 - 7 in Philadelphia, PA.

The 2022 Conference Committee seeks proposals for sessions that:
Support the association's mission of promoting quality education in veterinary technology;

Introduce new, unique and successful methods of teaching today's college students;

Incorporate interactive learning methods (not completely lecture-based); and

Would be taught by professionals known for their exceptional teaching styles


Presentation Selection
To ensure the highest quality programming, each proposal will be peer reviewed in three steps by the AVTE 2022 Conference Committee. Proposals that meet the above criteria will be given the highest consideration.
Submission

Only proposals submitted online by January 31, 2022 will be considered. The deadline has been extended to February 9, 2022.
By submitting a proposal you agree to the following:
You will register for (at a reduced rate) and fully participate in the Annual Conference.

You are available to speak between August 5th and 7th. 

You are willing to modify your presentation if requested by members of the AVTE 2022 Conference Committee in order to best meet the above criteria.

You will submit required information and materials in a timely manner. All deadlines will be included in a confirmation letter.


Each submission must include the following:
A working title.

Maximum 500-word abstract of the session.

Three measurable learning objectives.

A brief biography of the presenter(s), including credentials.

A headshot of the presenter(s), if available.

Email address of the presenter(s).

Your comfort (currently) with speaking in person vs. remotely. We anticipate the conference will utilize a hybrid delivery method. This information will be used to set the presentation method (in person; virtual; hybrid) for each session. 


Possible Topics

The following list is offered as an idea of possible topics. It is not all-inclusive; the Conference Committee seeks a wide variety of topics.


VTNE Success

Veterinary Technician Utilization

Online Activities

Distance Learning

Diversity and Inclusion

Soft Skills

Pharmacology

Essential Skills

Best Practices

Creativity 

Technology Adaptation and Innovation

Telemedicine

Teaching Models

Hot Topics


Questions?


For more information contact:


AVTE Associate Executive Director Jessica Campbell, 888-859-8832,

jcampbell@avte.net

 

AVTE Conference Chair Dr. James Hurrell, 504-756-9153, jhurrell@avte.net
Call Closed
This call is no longer accepting submissions. For a list of calls that are currently open in ProposalSpace, check out our active calls page.