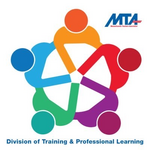 2021 Ethnic Minority Affairs Conference
Massachusetts Teachers Association
The MTA's Ethnic Minority Affairs Committee invites you to share your expertise with educators from across Massachusetts at the annual Ethnic Minority Affairs Conference, to be held virtually on December 3 & 4, 2021.
We are accepting proposals for two-hour workshops related to the theme of Rebuilding Community.
Presenters will be paid $125/hr per workshop. Proposals will be evaluated based on the strength of their descriptions (200 words or less) including the following information:
Goals/objectives that will make sure participants leave the workshops with meaningful resources, techniques, and/or strategies that they can apply to their lives, whether it be in their classroom, school, or community
Interactive teaching strategies that encourage collaboration and conversation (i.e. popular education, world café, etc)
Clear explanation of who the workshop is designed for (grade levels, skill levels, etc)

When choosing workshops, the committee will choose from the strongest proposals that help us meet the learning needs of our diverse membership.
Start a proposal
To start a proposal for this call, first sign in to your ProposalSpace account.
Don't have an account? Register for free.