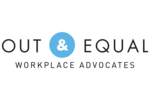 2021 Out & Equal Workplace Summit | Call for Proposals
Out & Equal Workplace Advocates
The annual Out & Equal Workplace Summit is the largest LGBTQ conference in the world, with more than 5,000 attendees every year. It brings together executives, ERG leaders and members, and HR and DEI professionals and experts – all working for LGBTQ equality. Over more than 20 years, Summit has grown to become the preferred place to network and share strategies that create inclusive workplaces, where everyone belongs and where LGBTQ employees can be out and thrive.
The 2021 Summit will take place as a virtual event on October 6th to 8th. We welcome proposals for panels, presentations, roundtables, and workshops that showcase best practices in LGBTQ workplace equality.
Presenters like you drive the programming at our annual Workplace Summit. We look forward to reviewing your session proposal. For more information, including a kit with tips on how to maximize your proposal, please visit our website.
Call Closed
This call is no longer accepting submissions. For a list of calls that are currently open in ProposalSpace, check out our active calls page.