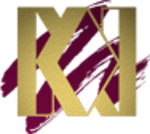 Kappa Omicron Nu Scholarships, Fellowships, Grants 2021
Kappa Omicron Nu (KON)
Kappa Omicron Nu (KON) annually offers scholarships, fellowships and grants to members in good standing. Applications open on or about February 1 annually and close on April 1. The Mission of Kappa Omicron Nu (KON) is to enhance the quality of living for real people in the real world through scholarship, leadership, and research in the human sciences. Our vision includes lifelong opportunities for professional and personal growth through networking, education and service. We value strong affiliate networks, continuing advancements in one's profession, and recognition of quality scholarship, leadership, and research. We are proud to be a certified member of the Association of College Honor Societies (ACHS).
Start a scholarships fellowships grant
To start a scholarships fellowships grant for this call, first sign in to your ProposalSpace account.
Don't have an account? Register for free.