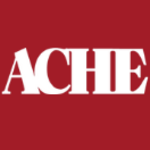 ACHE 83rd Annual Conference and Meeting - October 11-13, 2021
Association for Continuing Higher Education (ACHE)
Call for Proposals ACHE 2021
Liberty & Graduation for All: Redesigning Higher Education for Social Justice


Since the organization was founded, ACHE has been working to make our institutions more accessible and affordable for students who fall outside the mold of traditional college and university student populations. As the Association has evolved, we've also challenged ourselves to open opportunities outside the span of traditional credentials that were often the only entry points to career success and professional growth. As we move into a new decade, the Association is well positioned to continue that tradition of supporting policies and programs that are informed by principles of inclusion and equity. Drew Faust, past president of Harvard University notes, "Higher education is the strongest, sturdiest ladder to increased socio-economic mobility." Higher education, we know, is also key for building an informed electorate, strong families, and resilient communities.
This year's conference theme, Liberty and Graduation for All: Redesigning Higher Education for Social Justice, invites members to share their experiences with improving access, affordability, and success within their institutions. Topics for proposals include but are not limited to:
Constituting Success: Tell us how you have successfully built programs for veterans, military families, BIPOC students, adult learners and other populations of students who are traditionally marginalized in higher education institutions. How have those programs been structured to work with the strengths of these populations and respond to their unique needs?


Articles of Affordability: Submit proposals that indicate best practices in growing enrollments while also meeting the economic needs of students. What innovative programs or services have been successful in helping you reach a new audience or grow an existing group of students/clients? What budget models or tuition strategies are you using to predict student enrollments? What kinds of marketing strategies are driving increased enrollments?


Home of the Brave: What actions have you taken on your campus that have forced you to step outside your comfort zone in order to advocate for the students we serve? What policies have you been working to change? What students are you advocating for? How are you insuring equal access to resources and services? What are you doing that is cutting edge or innovative? How are you being brave in your work?
Developing your proposal:
This proposal-review committee will accept up to 40, 50-minute concurrent sessions and 5, 90-minute workshop sessions. All sessions will be presented virtually. Participants should leave sessions with practical strategies that can be modified and implemented in their own units. Proposals must include information regarding what participants will do during the session.
Proposals will be evaluated based upon the following criteria:
Complete description of the content
Connection to the conference theme
Application of content to practice
Quality of audience participation
Proposals should be submitted via the ProposalSpace platform by Wednesday, April 21, 2021!
Call Closed
This call is no longer accepting submissions. For a list of calls that are currently open in ProposalSpace, check out our active calls page.