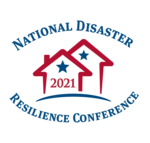 2021 National Disaster Resilience Conference Call for Abstracts
Federal Alliance for Safe Homes (FLASH)
The nonprofit Federal Alliance for Safe Homes (FLASH) seeks presenter abstracts for its premier conference, the National Disaster Resilience Conference (NDRC21). The planning committee is pleased to announce NDRC21 will take place in Clearwater Beach, FL, from Wednesday, December 1 to Friday, December 3, 2021. The abstract submission deadline is Tuesday, March 30, 2021.
NDRC21 will bring together the nation's foremost voices in the disaster safety and resilience movement to share best practices, inspire, and collaborate. Attendees will include leaders, professionals, and practitioners from a cross-section of private, public, and nonprofit organizations who share the mission of strengthening homes and safeguarding families from disasters of all kinds.
The committee is seeking individual presenter or full panel submissions with a focus on:
Science and Engineering – to support preparedness, response, recovery, or mitigation.
Policy – to advance resilience through strong modern building codes, smart finance, marketplace incentive programs, tax benefits, or innovation.
Practice – to bring together advocates, building and fire code officials, communicators, emergency managers, engineers, futurists, insurance professionals, journalists, leaders, merchants, meteorologists, product manufacturers, public officials, researchers, scientists, and more.
Your submission should include responses to the following questions:
How does your proposed topic and area of expertise advance the cause of safer families and stronger homes?
What do you believe is the greatest challenge in improving disaster resiliency, and how does your work help overcome it?
How can NDRC21 attendees and the disaster safety and resilience stakeholder community engage in and/or benefit from your work to advance resilience?
Previous NDRC conferences included multi-peril keynote speeches, panels, and presentations from resilience-minded businesses and organizations such as BuildStrong Coalition, Earthquake Engineering Research Institute, FEMA, FLASH, Hagerty Consulting, Huber Engineered Woods, Insurance Institute for Business & Home Safety, International Code Council, ISO-Verisk Analytics, Lowe's, Mennonite Disaster Service, MIT, MyRadar, National Hurricane Center, Portland Cement Association, Simpson Strong-Tie, Southern California Earthquake Center, State Farm, The Weather Channel, University of Florida, USAA, U.S. Small Business Administration, and more.
For more information or to submit an abstract, visit the National Disaster Resilience Conference website or email info@flash.org.
Call Closed
This call is no longer accepting submissions. For a list of calls that are currently open in ProposalSpace, check out our active calls page.