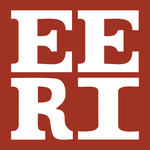 2021 Annual Meeting (2021AM)
Earthquake Engineering Research Institute (EERI)
Mark your calendar — we're excited to announce the 2021 EERI Annual Meeting will take place virtually from March 23-25, 2021! The new virtual format will provide an interactive experience with timely and engaging content to help you connect, learn, and lead — all from the comfort of your home or office.
EERI is seeking poster abstracts in the following topic areas: structural and geotechnical engineering, seismology and earth science, lifelines, risk modeling and insurance, policy, social science, architecture, planning, and emergency management.
The deadline for poster abstract submissions in Proposal Space is January 18, 2021. Abstract submissions are limited to 250 words or less. Selected poster presenters will be notified in mid-February 2021. To submit your poster abstract please sign in to Proposal Space (or register) and click "Start a Proposal".
Virtual Poster Format: To ensure all aspects of your poster are viewable on a computer screen, presenters should create a "5-slide poster" instead of a traditional 36 x 48 inch poster. Posters will be accessible during the entire conference, so presenters should also be prepared to pre-record a short elevator pitch to accompany their poster, invite questions, and facilitate discussion. More instructions on how to prepare your 5-slide poster and elevator pitch will be provided if your poster abstract is accepted.

Throughout the conference week, attendees can leave written questions/comments that the presenter can respond to at any time. Presenters are expected to be "at" their poster for live Q&A sessions that will take place on March 22, 2021 from 12:00 – 1:00 pm and March 24, 2021 from 4:00 - 5:00 PM PST. Each poster presenter will have their own virtual "room" to allow for chat or audio/video conversations during the live Q&A sessions.
Registration for the conference is required for all poster presenters. Presenters will be responsible for paying their own conference registration fees. Registration grants are available on a rolling basis for students, early career academics, and early career professionals. If you haven't already, submit your application here to secure a grant!
For questions please contact EERI at eeri@eeri.org.
Call Closed
This call is no longer accepting submissions. For a list of calls that are currently open in ProposalSpace, check out our active calls page.