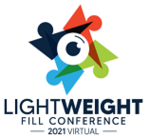 2021 Lightweight Fill Conference Call for Presentation Abstracts
University of Utah, Norwegian Public Roads Administration, ASCE Geo-Institute, University of Memphis, California State University, Brigham Young University, and University of Missouri - Kansas City
Call for Abstracts for Presentations at the 2021 Virtual Lightweight Fill Conference to be held October 20-21, 2021.
The 2021 Lightweight Fill Conference on a variety of lightweight fill materials will bring together leading academic scientists, researchers, Federal & Local Authorities, Engineers, Designers, Material Suppliers, Contractors, Equipment Manufacturers to come together for an interdisciplinary platform for the presentation of advances and research results in the fields of lightweight fill materials in their construction projects.
Start an abstract
To start an abstract for this call, first sign in to your ProposalSpace account.
Don't have an account? Register for free.