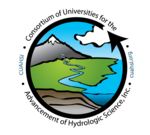 Voices of the Future Award
Consortium of Universities for the Advancement of Hydrologic Science, Inc. (CUAHSI)
CUAHSI Voices of the Future Award 2020
What are society's most pressing water issues and what new approaches are needed to address these issues? CUAHSI's Voices of the Future Award highlights the voices of students and provides a platform to share their visions for the future of the water science community.
Prompt
Compose a fact-based opinion paper that addresses one of the following: (1) new science that is needed to address local to global water issues, (2) processes for moving from water science to impactful water policy, (3) diversity, equity, inclusivity, and/or environmental justice issues and solutions in water science and policy, (4) or any related topic that provides a vision for the future of water science and/or the water resources community.
Who
Two awards will be granted: one undergraduate student and one graduate student.

Currently enrolled undergraduate and graduate students at U.S. institutions are eligible.
When
Submissions will be accepted from August 21, 2020 - October 31, 2020.

Winners will be announced in December 2020.
Evaluation Criteria and Process
The paper creatively and cogently addresses an important water science issue and sets forth a compelling vision for the future.

The paper is clearly and concisely written and arguments are supported by facts.

Papers that are about specific methods or instrumentation are discouraged, as are implementation plans.

Submissions will be evaluated by a mixed panel of CUAHSI staff, Board members, and selected members from the community.
Award
Registration and travel to a CUAHSI Meeting (2021 CUAHSI Biennial or 2022 Joint Hydrologic Sciences meeting).

$500 Honorarium.

Personalized Award Plaque.

Opportunity to present the vision to the CUAHSI community at the selected CUAHSI meeting.

Featured articles in the CUAHSI Annual Report, monthly newsletter, and on the cuahsi.org website.

Publication of both the award winning papers and two honorable-mention papers on the CUAHSI website.
Potential Resouces for Getting Started
Call Closed
This call is no longer accepting submissions. For a list of calls that are currently open in ProposalSpace, check out our active calls page.