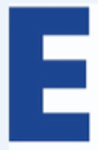 2021 Virtual Professional Development Conference
EnglishUSA
Do you have innovative ideas and strategies to share with your fellow administrators, staff, and faculty members? Consider submitting a proposal for the 2021 Virtual Professional Development Conference, February 19, 2021.
The deadline to submit is Tuesday, November 17, 2020. Slots are limited this year--diversity of topics among the submissions will be considered in addition to quality and relevance to the field.
Call Closed
This call is no longer accepting submissions. For a list of calls that are currently open in ProposalSpace, check out our active calls page.