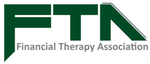 FTA 2020 Conference Call for Proposals
Financial Therapy Association
FTA 2020 Conference: Awaken Your Money Story. Awaken Your Potential.
The call for presentation proposals for the 2020 virtual conference has been extended until Monday, August 3rd, 2020 at 11:59 PM.
Call for Proposals
The unprecedented and negative impact of the COVID-19 pandemic has hit all of us over the past several months. While an in-person annual conference in October was to give us a time to come together as a community to support and learn from one another; the health, safety, and well-being of our members and community must come first. As of now, the impact of the coronavirus has no foreseeable future, and thus, the FTA has made the decision to reformat our annual in-person conference to a virtual conference.
Rest assured the FTA and the Conference Committee are working diligently to develop a virtual format that delivers the same value of cutting-edge and innovate learning opportunities, social networking and community support, and ability to grow as an individual and community. The conference theme of Awaken your Money Story. Awaken Your Potential. has never been more poignant as we grow, learn, and discuss together how financial issues are intertwined with every aspect of our lives.
There are many groundbreaking things taking shape with FTA and I cannot wait to share all of them with you. More information will be forthcoming shortly, however, I want to encourage you to mark your calendars for our 2020 virtual conference to be held on October 8th and 9th.
Who Should Submit?
Anyone interested in the cognitive, emotional, behavioral, relational, economic, and integrative aspects of financial health and well-being.
Goal
This year's conference will focus on bringing one's experiences, stories, and abilities with money management and financial therapy into practice. Discuss, learn, and experience what it is like to do the work of a financial therapist. We are also pleased to be celebrating our very first class of Certified Financial Therapists Level I!
Please submit your ideas and propose sessions in one or more of the following general types.
Types of Submissions
Any topic related to the following topics.
Experiential self & client practice
Self-of-the-financial therapist
Financial therapy skills, interventions, and exercises
Money & relationships
Behavioral economics
Application of financial therapy research
Education planning
Cultural diversity
Credit management
Estate planning
Retirement analysis
However, any topic relating to financial therapy will be considered. Qualified submissions will be peer-reviewed and evaluation will consider completeness, quality of writing, impact on field, innovativeness, and usefulness in financial therapy practice and research. A limited number of spots are available for selected submission and therefore only high quality and competitive proposals will be selected.
The two main types of submissions that are sought include:
Poster Presentations – Poster Presentations will be formatted appropriately in smaller lightning round presentations. Posters feature elements of research, theory or showcase an approach as applied to financial therapy. Submissions should include a 1-2 page, single-spaced, detailed abstract in APA format of the proposed poster content. Poster exhibitors will present their posters during the poster sessions, but also get the chance to present their ideas in a round-table.
A Best Poster award will be given at the conference. Posters will be judged during the poster session at the conference. Presenters must be present at the session to speak with the judges.
Full Oral Presentations- These presentations will showcase high quality, relevant research papers and/or financial therapy practice that further the field of financial therapy. Presentations may range in length from 30-50 minutes depending upon the accepted number of presentations per topic. Submissions should include a detailed abstract (at least 2-3 single spaced pages with a five-page maximum in addition to references) highlighting the purpose of the research and research question, a brief literature review, methods, results, and discussion including limitations and implications.
Selected abstracts will be invited to participate in the Outstanding Conference Paper competition, sponsored by the Journal of Financial Therapy. To compete, full papers must be submitted to admin@financialtherapyassociation.org no later than August 31, 2020. The winner of the competition will be announced at the conference and may be featured in the Journal of Financial Therapy if requirements are met.
Submission Guidelines
All submissions should be single-spaced and use APA formatting. For posters, we expect 1-2 pages; for research presentations, we expect 2-3 pages, but no more than 5 pages.
Evaluation criteria will include completeness, quality of writing, impact on field, innovativeness, usefulness in financial therapy practice and research, and APA and proposal submission guideline adherence.
A separate title page should be created listing the title of the submission, type of submission, the names of all authors and their affiliations.
Target dates:
Accepted proposal submitters will be notified of acceptance by August 1, 2020.
At least ONE author will need to CONFIRM their acceptance and REGISTER by August 31, 2020.
Where to Submit:
All submissions will be submitted online at
Review: Each submission is blind, peer reviewed.
Terms:
When applicable, authors must disclose when and where research has been previously presented and/or published.
If your submission is accepted, one of your team must register and pay for the conference by August 31, 2020.
Call Closed
This call is no longer accepting submissions. For a list of calls that are currently open in ProposalSpace, check out our active calls page.