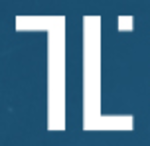 2020 Transformative Learning Conference Call for Proposals
University of Central Oklahoma
We invite you to submit a poster title and abstract for the 2020 Transformative Learning Conference – "Foundations and Frontiers: Exploring, Embracing and Advancing Transformative Learning."
The abstract for the poster proposal of 250 words is open until Feb. 24, 2020
at 11:59 pm.
Below are possible areas of focus for your poster.
Conference Threads
Applying Transformative Learning in Teaching: Session emphasis is on sharing exercises, activities, and implications of TL in teaching.
Demonstrating Transformative Learning During the Conference Session: Session emphasis is on creating a TL experience that includes critical reflection during the session.
Engaging with Transformative Learning Research: Session emphasis includes more than just presenting research by asking individuals to consider the implications of the research findings in their TL practice.
One Sentence Summary
At a prominent location on the poster, please display a one-sentence explanation for the connection between your poster and transformative learning.
Poster Session
The poster sessions will be divided among a) undergraduate students only, b) undergraduate students that collaborate with faculty or graduate students, and c) faculty or graduate students. First, second, and third place will be awarded in the Undergraduate Student Only category.
The maximum poster size is 42 inches x 42 inches. The poster should be printed for attaching to a poster stand. Supplies for attaching the posters will be available.
Session Handouts
If you believe you have information (e.g., a summary or other material) that participants would value, please bring 10-15 handouts.
If you have any questions or unsure of how your poster might be related to transformative learning, please feel free to call me. Jody Horn 405-974-2543
Call Closed
This call is no longer accepting submissions. For a list of calls that are currently open in ProposalSpace, check out our active calls page.