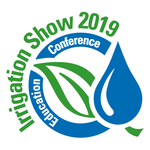 2019 Irrigation Show Call for Presenters
Irrigation Association
The Irrigation Association invites all persons interested in sharing an innovative irrigation subject, research project, best practice or hot topic to submit a proposal to be considered for presentation during the 2019 Irrigation Show and Education Conference.
The IA is pleased to offer the following new opportunities for presenters in 2019:
Choose from a 30-, 60-, or 90-minute format.
Select from research, best practices, how-tos, hot topics and more!
New this year! Irrigation "dialogues," designed to engage the audience, will blend traditional technical sessions with irrigation best practice seminars and business tracks, as well as hot topics on the show floor.
Eligibility & Requirements
Deadline to submit presentation proposals is April 12, 2019.
Presentation proposals must include a description that is a minimum of 150 words and a maximum of 300 words, two to four key learning takeaways and an idea of how you will engage the audience.
Proposals should be nonproprietary and not company- or brand-specific.
No more than three proposal entries can be submitted per individual. Each presentation proposal will need to be submitted as a seperate entry.
Incomplete proposals will not be considered.
Research-based presenters may submit a paper to be included in conference proceedings.
Accepted presenters are required to submit their PowerPoint presentations, papers (if applicable) and any relevant materials (handouts, etc.) by Oct. 1, 2019.
Accepted presenters are required to register for the Irrigation Show and Education Conference.

A coupon code for a reduced registration fee of $195 will be provided.

Any spouses/guests will need to register and pay the guest registration fee. Accepted presenters are responsible for all travel costs and hotel costs.
This call is no longer accepting submissions.