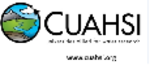 2022 Let's Talk About Water Challenge Grant Application
Consortium of Universities for the Advancement of Hydrologic Science, Inc. (CUAHSI)
Track 1, Track 2, and Track 3 proposal instructions for the 2022 CUAHSI Let's Talk About Water Challenge Grant are below. Please contact Veronica Sosa Gonzalez at vgonzalez@cuahsi.org with any questions about the Let's Talk About Water program.
Track 1: Hold a traditional Let's Talk About Water Event: Create a panel, screen a film that is related to water issues, and ask the panel to address questions from the audience related to the film and/or water issues. 
Track 2: Hold a traditional Let's Talk About Water Event plus host a science communication workshop for students, and then ask workshop participants to form the discussion panel.
Track 3: Create a short film about water that can be hosted by CUAHSI and screened at a CUAHSI event or posted online. As a scientist, this type of event gives you the opportunity to tell the story of your (or someone else's) work in a way that connects with a broad audience. 
Track 1: Virtual Event or Series
Your proposal should include the following: event details, event legacy, and budget. Each of these are described below.
Proposals may not exceed 4 pages in length and should be double-spaced with 12-point font. The itemized budget estimate may be included as an additional page and won't count against the page limit.
Event Details
Who is the target audience?
A well-defined target audience is crucial for effective marketing and panel selection. Examples of past LTAW event audiences have included:
Lower-division undergraduates (with an objective of informing them of the social relevance of water and about potential careers to encourage them to adopt majors in water science)

Graduate students (as a way to incorporate student research projects into larger water issue discussions)

General public (as an outreach event to inform them about the scientific basis for issues like shale gas development, water scarcity, or climate change)
What are the program objectives?
What film options you are considering?
If the event is virtual, what tools or technology will you use to enable a virtual event? If the event is in person, how will you ensure the safety of the participants?
Marketing Strategy
How will you market the event? Please include any collaborating organizations. Is this event a stand-alone program, classroom curriculum, or part of a larger campus or community activity?
Past marketing strategies have included providing extra credit for students attending the event, marketing through social media, and student clubs or citizen's groups such as local watershed associations. We have also found that providing a free meal is a great way to attract student participation (Cost of the meal can be included in your budget).
Panel Composition
Big names on the panel can help to attract an audience, but may require funds for an honorarium.  University faculty can provide scientific expertise, whereas local resource managers (e.g., watershed coordinators, local municipalities, etc.) can be key in rounding out a knowledgeable and successful panel.
Please identify the panelists you are considering inviting to the event.
Event Legacy
For each program, it will be required that each organizer engage the participants with a brief post-event survey. Questions will be provided to you; however, it will be the organizer's responsibility to capture participant emails through an event sign-in sheet, RSVP list, etc.
The LTAW program is an innovative educational tool used in engaging and educating audiences through the power of film and teachable moments. Please identify how you intend to create lasting resources from your own activity.
Some options may include:
Develop short media projects from the event (e.g., YouTube video highlighting event)

Inviting a local journalist. Journalism students might be responsible for writing event summaries for the school and local newspapers. Pre-event press release/post-event summary.

Using this event as a catalyst for an annual or biennial activity on your campus or in your department

Using this activity as part of a larger broader impacts or education and outreach campaign for a research project

Incorporating this activity into specific course curriculum now or in the future
Please explain how your event would contribute to the LTAW legacy.
Budget
Please list the major items of your budget. Items to consider are staff or student labor, venue, A/V costs, speaker honoraria, film rights fee(s), advertising, and marketing, etc. Include any cost-sharing if applicable.
Track 2: Science communication workshop
Track 2 is essentially a Track 1 event with a science communication workshop for students occurring prior to the Track 1 event.  Trained students will then form part (or all) of the discussion panel when showing a water-related film at an associate LTAW event.
Track 3: Short Film Production
Submit a pitch that includes the topic and working title of the proposed film, the rationale for this topic, the production team, anticipated outcomes and/or additional uses of the film, and itemized budget.
Pitches may not exceed 2 pages in length and should be double-spaced with 12-point font. The itemized budget estimate may be included as an additional page.
CUAHSI will host a virtual event on World Water Day 2022 (Tuesday, March 22, 2022), where films produced with LTAW funds will be featured.
Terms & Conditions
Applicants must be affiliated with a U.S.-based college or university. Graduate and undergraduate students should submit a letter of support from their adviser or other faculty collaborator.  
Each award is up to $7,500 and CUAHSI will work directly with awardees to develop a funding strategy.
Call Closed
This call is no longer accepting submissions. For a list of calls that are currently open in ProposalSpace, check out our active calls page.