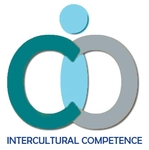 2022 International Conference on the Development and Assessment of Intercultural Competence
Center for Educational Resources in Culture, Language and Literacy (CERCLL), University of Arizona
Decentering Mobility in Intercultural Education: Engagement, Equity, and Access
The eighth international Intercultural Competence conference (ICC) in 2022 will focus on the ways in which intercultural communication and the teaching and learning thereof have been shaped through mobility – both virtual and physical. Of particular interest are contributions that address how the changing state of intercultural communication has been shaped by a world that is simultaneously more and less mobile, for example, due to differences in access among learners or to changing circumstances, such as the current global health crisis.
Refer to the CFP for the full submission guidelines.
Start a proposal
To start a proposal for this call, first sign in to your ProposalSpace account.
Don't have an account? Register for free.