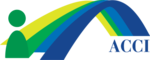 ACCI 2021 Conference Call for Proposals
American Council on Consumer Interests (ACCI)
ACCI is the leading consumer policy research and education organization consisting of a world-wide community of researchers, educators and related professionals dedicated to enhancing consumer well-being. ACCI promotes the consumer interest by encouraging, producing and communicating policy-relevant research.
The mission of ACCI is to enhance consumer and family economic well-being by promoting excellence in research and educational programs. ACCI fulfills its mission through activities that include:
A peer-reviewed, multidisciplinary journal that publishes cutting edge scholarship focusing on consumer and family economic issues;
A multidisciplinary conference where high quality scholarship on consumer and family economic issues is presented and discussed;
Awards that recognize research as well as service in the areas of consumer science; and
Special projects that promote the exchange of ideas among those interested in consumer and family economic issues.
Call Closed
This call is no longer accepting submissions. For a list of calls that are currently open in ProposalSpace, check out our active calls page.