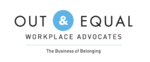 Out & Equal Outies: Belonging During COVID Award Nominations
Out & Equal Workplace Advocates
This award recognizes an organization – company, federal agency or non-profit – that stepped up to the challenges of operating in the context of the Covid-19 pandemic by innovating to maintain and increase a sense of belonging for all employees.
Start a nomination
To start a nomination for this call, sign in to your ProposalSpace account.
Don't have an account? Register for free.