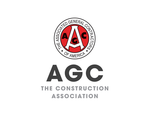 2020 AGC IT Conference Call for Speakers
Associated General Contractors (AGC) of America
AGC is excited to announce its 2020 AGC IT Conference for Construction Professionals and seeks speakers to contribute to this outstanding event. Our goal is to offer attendees fresh, cutting-edge information to enhance their conference experience and provide great learning and takeaways along with premier networking and collaboration opportunities.
This year, the conference theme is Accelerate, Innovate, Collaborate and is organized into General Sessions and Breakout Sessions focused on four (4) tracks:


Technical/Core IT
Process Management and Productivity
Professional Development
BIM/VDC
As always, we will feature our signature Affordable Solutions session and other ad-hoc, collaborative, open-mic sessions – a total of 18 sessions will be available for assignment through this Call for Speakers.
General Sessions
These are approximately one hour full-assembly sessions. We are seeking content on the following topics to fill (2) two General Session slots.


Cybersecurity. This topic continues to prove itself as a key component in IT operations as threats continue to adjust around deployed countermeasures. We aim to cover the current state of cybersecurity issues in our industry, advise of trends or predicted behaviors expected to impact our industry, and demonstrate any examples or exhibit using audience engaging methods/content.


Emerging Technology. Information Technology, Construction Technology, or both? The lines of traditional Information Technology are being blurred with Construction Technology, yet technology, even if it is not related to IT infrastructure, still requires support and collaboration with IT. The ideal speaker should be able to evangelize about emerging technology and how it impacts the way we provide services in the construction industry; from the trenches of the field crews, to the front line of on-site project teams, and behind the desk of corporate IT. Demonstrations, videos, and eye-catching visual aids are highly encouraged to reinforce the messages expected in this General Session.


Cloud Migration. We want to show attendees how to evaluate available services, outline a strategy pertaining to cloud migration from on premise hosting, and dispel common misconceptions associated with the cloud. This General Session should contain tangible content for a range of attendees from an amateur IT professional to a veteran IT leader. Case studies of lessons learned experiences are encouraged.


Evolving Role of the IT Professional. This concept has developed interestingly over the past few years and deserves to be highlighted as the workplace landscape broadens to include a variety of generations and skillsets. The CIO could be anyone from the former server room intern to the Project Manager with a knack for construction technology solutions. Is there a best fit? What best advice we can provide to IT professionals and managers as they progress in their careers?
Breakout Sessions
These are 60 or (2) 30-minute presentations held in breakout rooms. Attendees will have a choice to attend one of four concurrent breakout sessions where scheduled. We are seeking content which supports the topics focused on (4) tracks: Technical/Core IT, Process Management/Productivity, Professional Development, and BIM/VDC.


Consider the following ideas for breakouts supporting the Technical/Core IT track:

Everyone loves a good lessons-learned session; what have you or your peers experienced, good or bad, with cybersecurity?
What are the most important strategies to consider when investing in cloud hosted solutions?



Consider the following ideas for breakouts supporting the BIM/VDC track:

Case studies demonstrating innovative uses of technology
Presentations on VR/AR/Mixed Reality highlighting IT involvement
Use cases supporting BIM, 3D Printing, Drones, Laser Scanning, etc. and impacts on IT landscape
Enhancements to fundamental processes using emerging technology
5G, Prefabrication, Robotics, Wearables, Digital Twins



Consider the following ideas for breakouts supporting the Professional Development track:

The emerging role of the self-defined construction technologist and their role as a partner to IT
IT Strategy and Business Strategy – the convergence of Information Technology and Operational Technologies (OT)
Development stories highlighting the journey from the server room to the board room.
Is this different for construction professionals?



Consider the following ideas for breakouts supporting the Process Management/Productivity track:

Integrations
Implementation
Collaborative Solutions
Enterprise Management Solutions Implementation
Using data analytics to highlight process/productivity issues and make decisions
What's In It for You as a Presenter?
Speakers will receive a complimentary one-night hotel stay as well as a waived conference fee, allowing you to share knowledge and experience with the more than 350 Construction IT professionals who attend the AGC IT conference every year!

Speaking will enhance your professional profile and increase exposure for your business or practice. Speakers are able to network with dedicated construction IT professionals and influence other thought leaders and decision makers. In addition, you will contribute to the advancement of your profession and help to solve common challenges across the construction industry.
Rules on Presenting
Provide appropriate and catchy title which accurately reflects presentation content.
Engaging PowerPoint or other presentation platforms- No "death by bullet points" or "wall of words"
Font size that is readable from anywhere in the ballroom
Elevate audience engagement – speakers must include a poll in their presentation to keep audience engaged
Key actionable takeaways and real-world examples to empower attendees
These presentations are not Product Demonstrations. When applicable, live demonstrations are encouraged.
Demonstration of the real-world application of a concept or solution mentioned in the presentation
Presentations cannot be sales pitches. If you are a consultant, product or service supplier to the construction industry, you must add a contractor as a co-presenter.
How to Submit
All proposals must be submitted online using this link by Friday, April 17, 2020. To submit a proposal you will need to register for free, then select the 2020 AGC IT Conference for Construction Professionals Call for Speakers from the list of programs to begin building your proposal. Individuals will only be able to submit a maximum of two proposals.
Click on Start a Proposal
Select the 2020 AGC IT Conference for Construction Professionals
Start building your proposal
Proposals can contain presentation ready content or abstract content
All proposals must be received by COB Friday, April 17, 2020.
Selection and Notification
Proposals must meet or exceed the criteria listed in the submission instructions. Submission of a proposal does not guarantee inclusion in the Conference schedule. All proposals will be reviewed, and the point of contact notified whether their presentation was selected by Friday, May 15th, 2020.
Presenters selected for a General or Breakout Session will be invited to three short meetings to ensure their presentations align well with those in the same track and to let them see what others will be presenting. We expect to have one short call in late May; a 15-minute call in early June to review slides, and a longer call (providing 30 minutes for each presenter) at the end of June.
For questions regarding the Call for Speakers, please contact the organizers at itccp@agc.org. For more information on the AGC's 2020 IT Conference for Construction Professionals, please visit the Conference website.
Start a proposal
To start a proposal for this call, sign in to your ProposalSpace account.
Don't have an account? Register for free.