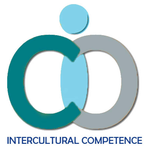 International Conference on the Development and Assessment of Intercultural Competence, Call for Proposals
Center for Educational Resources in Culture, Language and Literacy (CERCLL), University of Arizona
The 2020 ICC conference will take stock of current models for internationalizing curricula as well as the genealogies of these discussions. We are interested in accounts of best practices as well as critical examinations of current trends and conceptual think pieces around what it might mean to internationalize higher education. Proposals for in-person presentations at the conference may be submitted as one of five types: 1) paper presentation; 2) symposium; 3) roundtable discussion; 4) poster; 5) workshop. Paper presentations may also be submitted as virtual presentations.
Refer to the CFP for the full submission guidelines.
This call is no longer accepting submissions.