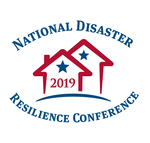 2019 National Disaster Resilience Conference November 19-22, 2019
Federal Alliance for Safe Homes (FLASH)
The nonprofit Federal Alliance for Safe Homes (FLASH) is seeking presenter abstracts for the 2019 National Disaster Resilience Conference: Science, Policy, and Practice (NDRC19). NDRC19 is the premier leadership conference on disaster safety and resilience set to take place in Clearwater Beach, FL from November 19 to November 22, 2019.
The conference planning committee is seeking presenter abstracts with a focus on:
Science - to support preparedness, response, recovery and/or mitigation;
Policy - to advance resilience through strong building codes, smart finance, marketplace incentive programs, tax benefits, and innovation, e.g. Big Data and smart home technology, and;
Practice - to include advocates, building and fire code officials, communicators, emergency managers, engineers, futurists, insurance professionals, journalists, leaders, merchants, meteorologists, product manufacturers, public officials, researchers, and scientists.
NDRC19 will bring together the nation's foremost voices in the disaster safety and resilience movement to share best practices, inspire, and collaborate. Attendees will include leaders, professionals, and practitioners from a cross-section of private and public organizations who share the mission of strengthening homes and safeguarding families from disasters of all kinds.
Past NDRC presenters have included Jim Cantore, On-Camera Meteorologist and "AMHQ" co-host - The Weather Channel; Ken Graham, Director - National Hurricane Center; Lt. General Russel L. Honoré; Daniel Kaniewski, Deputy Administrator for Resilience - FEMA; Dr. Rick Knabb, Hurricane Expert and Tropical Program Manager - The Weather Channel; Max Mayfield, Hurricane Specialist - WPLG-TV Miami and former Director - National Hurricane Center; Ada Monzon, Meteorologist - WIPR-TV; Bill Read, Meteorologist and former Director - National Hurricane Center; Lt. Col. Kaitlyn Woods, Hurricane Hunter, 53rd Weather Reconnaissance Squadron, Chief Meteorologist - USAF; Roy E. Wright, President and CEO - Insurance Institute for Business & Home Safety; academia from James Cook University and Notre Dame, and many others.
Call Closed
This call is no longer accepting submissions. For a list of calls that are currently open in ProposalSpace, check out our active calls page.