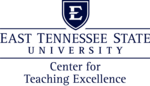 2022 Conference for High Impact Instructional Practices: Radical Hope
ETSU Center For Teaching Excellence
Conference Theme: Radical Hope
August 9th, 2022
Call for Proposals
Conference Theme:
ETSU's 5th Annual Conference for High-Impact Instructional Practices (CHIIPs) will be August 9, 2022, featuring keynote speaker Dr. Kevin Gannon, author of Radical Hope: A Teaching Manifesto. Gannon challenges educators to critically reflect on themselves and their students, reimagine course materials, and take action to reinvigorate higher education. In Radical Hope, he offers practical suggestions for college faculty to turn their learning environments from a "classroom of death"  to a place of hope, where teaching is transformative and learning is emancipatory. This year's conference theme challenges us to reflect on who we are as educators, who our students are as learners, and what we can do together to foster radical hope.
The conference committee invites you to submit proposals that connect to the conference theme and that highlight what you are doing in your classroom – online or face-to-face – to contribute to excellence in teaching.
Deadline for proposals:
Monday May 2nd, 2022
Developing Your Proposal:
Sessions will be 50 minutes and participants should leave sessions with practical strategies and ideas to implement in their own classes. Proposals must include what participants will do during the session; sessions that do not include significant interactive components will not be considered . Examples of interactive components include (but are not limited to): use of audience response systems, small group breakouts, small and whole group discussions, games, role play, case studies, jigsaws, or fishbowls.
Proposals may involve topics including, but not limited to:
Inclusive pedagogy

Inclusive course design

Access and accessibility

Active learning for all class sizes

Learner-centered teaching

Engaging syllabi

Student engagement

Teaching with technology

Online education

Scholarship of teaching and learning

Collaborative learning

Interprofessional learning

Course design
The conference committee will evaluate and select proposals  based on the following criteria 
Complete description and quality of content

Connection to the conference theme

Application of content to practice

Quality of

audience participation
Proposal Format:
Please submit your proposal through the ProposalSpace website using the following format:
Title of presentation:
Presenter(s):
Department/Unit:
Institution:
Email:
Abstract for the conference program (150 words max):
A session outline that addresses the following : 
What will happen during your session 

What you will explore

How participants will be active

 

during your session

How your session relates to the conference theme

What participants will learn as a result of attending your session

References and audio/visual requirements (internet access, presentation software, etc.) as appropriate  
For questions or additional information, please contact Dr. Patrick Brown at brownpj@etsu.edu or (423) 439-4566.
Start a proposal
To start a proposal for this call, first sign in to your ProposalSpace account.
Don't have an account? Register for free.