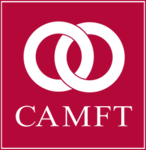 CAMFT 2022 Invited Proposals
California Association of Marriage and Family Therapists
We sincerely look forward to the opportunity to work with you. We want you to feel comfortable and the workshop to go as smoothly as possible. Thus, don't hesitate to communicate how we can help!

Start a proposal
To start a proposal for this call, first sign in to your ProposalSpace account.
Don't have an account? Register for free.