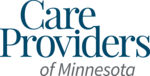 2021 Convention & Exposition Call for Learning Session Proposals
Care Providers of Minnesota (CPM)
NOVEMBER 15-17, 2021 - MYSTIC LAKE CENTER
Care Providers of Minnesota invites you to submit a learning session proposal for its 2021 Convention and Exposition. While this annual event typically attracts nearly 2,000 long-term care providers in skilled nursing, assisted living, and disability service settings, safety protocols may limit the number the of breakout sessions and participants. During the three days, we will host dynamic keynote sessions, engaging learning sessions, an exposition, and award presentations.
We are looking for presenters who will actively engage the audience and go beyond a lecture format. When attendees are engaged in the learning process, they are more likely to understand and remember the information that is shared. There are many options one may use to engage attendees, including case studies, polling, open-ended questions, and time for questions and answers.
We are requesting proposals created for intermediate and advanced experience levels. Since many participants are experienced professionals, entry-level sessions are discouraged.
Start a proposal
To start a proposal for this call, first sign in to your ProposalSpace account.
Don't have an account? Register for free.