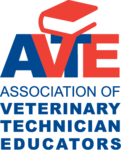 AVTE 2021 Annual Conference Call For Abstracts
Association of Veterinary Technician Educators (AVTE)
The AVTE is seeking proposals for sessions to be presented at its 2021 Annual Conference scheduled for August 5 - 8 in St. Louis, Missouri.
The AVTE 2021 Program Committee seeks proposals for sessions that:

1. Support the association's mission of promoting quality education in veterinary technology;
2. Introduce new, unique and successful methods of teaching today's college students;

3. Incorporate interactive learning methods (not completely lecture-based); and
4. Would be taught by professionals known for their exceptional teaching styles
Who should submit an abstract?

Educators who possess creative, alternative and engaging teaching styles and practices in the classroom or lab
Start a proposal
To start a proposal for this call, first sign in to your ProposalSpace account.
Don't have an account? Register for free.