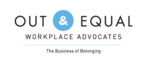 Out & Equal Outies: LGBTQ+ Marketing of the Year Award Nominations
Out & Equal Workplace Advocates
This award recognizes an innovative effort by a company or ERG in their external marketing to speak to or about the LGBTQ community. Top contenders will be bravely authentic, widely distributed, or intersectional in their messaging.
Start a nomination
To start a nomination for this call, sign in to your ProposalSpace account.
Don't have an account? Register for free.