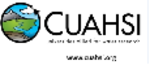 2020 Let's Talk About Water Challenge Grant Application
Consortium of Universities for the Advancement of Hydrologic Science, Inc. (CUAHSI)
About the Challenge Grant Program
The Challenge Grant program helps support universities in the development of their own Let's Talk About Water water science outreach events.
A limited number of Challenge Grants of up to $3,000 each will be awarded in December 2020 to support Let's Talk About Water (LTAW) events that will take place in 2021. Proposals that offer some sort of cost-sharing, whether in kind or contribution of funds will be reviewed more favorably. LTAW events for this round of Challenge Grant funding should occur between August 1, 2020 and May 31, 2021.
Challenge Grant recipients will receive film and program consultation from Program Director Linda Lilienfeld, who developed the LTAW format. Linda has 35 years of film research experience and has screened over 300 water films and designed successful LTAW events all over the world. More information about the LTAW program formula can be found in this EOS article.
Eligibility
Student groups or university faculty are eligible to apply for a Challenge Grant, but the grant must be awarded to a U.S. university, therefore the applicant must be affiliated with a university.
Student groups are asked to provide a letter of support from a faculty advisor who will oversee the event.
Preference will be given to universities who have not previously received a Challenge Grant.
Science Communication Workshop
A new component of the LTAW Challenge Grant program has been added in 2020; a science communication workshop. LTAW awardees will collaborate across disciplines at their university to host a workshop for students and faculty to develop and refine their ability to communicate the importance and impacts of water-related research. Awardees should recruit workshop leaders knowledgeable in science communication and participants from their university and nearby institutions.
Workshops should be designed to help students and faculty communicate their research, related scientific concepts, and societal impacts of science to audiences that have a varied scientific background. Successful awardees will recruit workshop leaders from departments including - but not limited to - Communications, Film and Art, and Public Relations to conduct effective workshops. Workshop participants should include students, faculty, event panelists, in addition to the event organizers.
Applicants should consider proposing events in the following format: an afternoon science communication workshop (e.g.. 1-5 PM), dinner for organizers and workshop participants (can be expensed to the LTAW grant award) , followed by the film showing and panel discussion.
Frequently Asked Questions
I am a student. Can I apply for a Challenge Grant?
Yes! Some of our most creative events have been organized by student groups. We ask that student groups submit a letter of support from a faculty advisor who agrees to over see the project and help with the grant management.
I'm a university staff member, not a professor. Can I apply for a Challenge Grant?
Yes! Applicants must be affiliated with a US university, but do not need to be a professor to apply.
Do in kind donations count as cost-sharing?
Yes, we will accept in kind donations as matching funds, such as the cost of a venue or faculty's time. Please be sure to include this in the budget.
If selected, when will I receive the Challenge Grant award?
Notification of Challenge Grant award winners will be made in December. The Challenge Grant is awarded as a reimbursement after the completion of the event, meaning that costs should be covered by the event organizer up front. CUAHSI staff can also work with event organizers to pay directly for event costs if needed.
Do you have recommendations for films to use?
Yes! CUAHSI has created a Film Guide that includes frequently used films and ideas to engage the audience. Check it out here!
Start a proposal
To start a proposal for this call, sign in to your ProposalSpace account.
Don't have an account? Register for free.