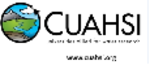 2020 Let's Talk About Water Challenge Grant Application
Consortium of Universities for the Advancement of Hydrologic Science, Inc. (CUAHSI)
About the Challenge Grant Program
2020 Let's Talk About Water Challenge Grant Program
Track 1: Film Competition & Festival
Building off of the recent success of the first virtual Let's Talk About Water film festival hosted by University of Saskatchewan, CUAHSI invites individuals from U.S. based universities to produce a short film that highlights the importance of their water-related research or a water-related issue in their community. Applicants will be required to submit a pitch of up to two pages to be eligible for a competitive grant of up to $500. Grantees will be required to submit their completed short film to CUAHSI by March 1, 2021.
In today's world of social media, a short film is a potent tool for communicating complex issues of water science. Here are some tips for how to approach making your short film:
Consider ideas around water quantity and quality (too much, too little, too dirty) to tell your story
A short film helps to crystalize and visualize your work, which can help define the abstract for your research
Your film could target your local community so that it serves as a bridge and shares the academic wealth
Use the cool tools of today's media, you can be artistic and poetic in your approach
Bring people together across disciplines to contribute to the film such as artists, film makers, and journalists
Tell a story using a specific geographic location or a scientific concept
Make it fun!
CUAHSI will host a virtual film festival on World Water Day (March 22, 2021) to debut films produced with the support of the LTAW program. A first place cash prize of $2,000 will be awarded and all grantees will have the opportunity to introduce their film and answer questions from attendees.
Pitch Format and Evaluation Criteria - a pitch of up to two pages should be submitted and include the topic of the proposed film, the rationale for this topic, the production team, the anticipated outcomes, and the purpose for which the $500 grant will be used. Pitches will be evaluated based on topic relevance, clarity, project management, and use of grant funds.
Track 2: Virtual Let's Talk About Water Event or Series
Individuals at U.S. academic institutions are invited to submit proposals for a virtual LTAW one-time event or an ongoing series. Proposals should include a budget, not to exceed $2,500, budget justification, proposed film and virtual venue, and expected outcome. Expenses may include securing rights to show a film, staff or student labor, and honoraria for speakers. Other expenses may be considered with appropriate justification. Proposals will be evaluated based on these criteria. In addition, reviewers will look favorably upon the creative use of communications technology to provide an inclusive and accessible venue for film-inspired scientific discussion about water.
Eligibility
Students or faculty are eligible to apply for a Challenge Grant. All awardees must be affiliated with a U.S.-based college or university.
Students are asked to provide a letter of support from a faculty adviser.
Frequently Asked Questions
I am a student. Can I apply for a Challenge Grant?
Yes! Some of our most creative events have been organized by student groups. We ask that student groups submit a letter of support from a faculty advisor who agrees to over see the project and help with the grant management.
I'm a university staff member, not a professor. Can I apply for a Challenge Grant?
Yes! Applicants must be affiliated with a US university, but do not need to be a professor to apply.
Do in kind donations count as cost-sharing?
Yes, we will accept in kind donations as matching funds, such as donated film rights or faculty's time. Please be sure to include this in the budget.
If selected, when will I receive the Challenge Grant award?
Notification of Challenge Grant award winners will be made in December. The Challenge Grant is awarded as a reimbursement after the completion of the event or film production. Costs should be covered by the event organizer up front. CUAHSI staff can also work with event organizers to pay directly for costs if needed.
Do you have recommendations for films to use?
Yes! CUAHSI has created a Film Guide that includes frequently used films and ideas to engage the audience. Check it out here!
Start a proposal
To start a proposal for this call, sign in to your ProposalSpace account.
Don't have an account? Register for free.