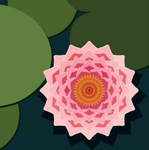 2021 Healing Beyond Borders Energy Healing Conference and Leadership Meeting
Healing Beyond Borders
Healing Beyond Borders presents:
25th Annual Energy Healing Conference & Leadership Meeting
"Illuminating a Path of Healing"
Omni Interlocken Hotel, Broomfield, Colorado
General Conference: September 1 - September 4, 2021

Pre-Conference: August 31-September 1, 2021 *** Post-Conference: September4-5, 2021
Call for Proposals
Healing Beyond Borders is celebrating its
Silver

anniversary and 25 years of service throughout the world.
Our path forward is one of growth, optimism, passion, collaboration, harmony, and continued service as we gather with like-minded individuals to Spread Healing, Light, and Love, Creating Wholeness on Earth.
Call Closed
This call is no longer accepting submissions. For a list of calls that are currently open in ProposalSpace, check out our active calls page.