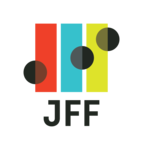 Postsecondary State Network Meeting
JFF
The Postsecondary State Network meeting is a semi-annual event hosted by JFF for its network of leaders, change-makers, and partners. Over two days, nearly 200 educators, administrators, employers, advocates, researchers, and others will explore how guided and career pathways can serve as the backbone for a community-wide commitment to learning in which everyone will be able to access, benefit from, and contribute to learning, upskilling, and economic advancement opportunities across their lifetimes.
Please contact Grace Ausick at gausick@jff.org with any questions.
Call Closed
This call is no longer accepting submissions. For a list of calls that are currently open in ProposalSpace, check out our active calls page.