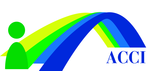 ACCI 2014 Conference Call for Proposals
ACCI
Submission Deadline
Thu Nov 7 2013, 11:00am EST
This call is no longer accepting submissions.
ACCI

2014 Annual Conference
Proposals Due 7 October 2013
April 9 -11, 2014 ~ Intercontinental ~ Milwaukee, Wisconsin
ACCI, the leading consumer policy research and education organization, announces a call for proposals for its annual conference. Proposals that examine the short and long-term effects of economic instability on consumer interests due to recent social, health, and economic shocks are encouraged.
The 2014 conference provides ACCI members and consumer researchers, educators, and advocates an opportunity to explore local, regional, national, and international consumer issues. Empirical studies and conceptual work that focus on financial services, food, health, and housing are relevant. Diverse research perspectives on these topics, including consumer research, advocacy, policy and protection/education are encouraged. Submissions that are theoretically grounded and contain significant implications for consumer welfare and protection are appropriate.
All submissions must clearly connect the conceptual or empirical work to ACCI's mission.
ACCI is the leading consumer policy research and education organization consisting of a worldwide community of researchers, educators, consumer policy specialists, and related professionals dedicated to enhancing consumer well-being. ACCI promotes the consumer interest by encouraging, producing and communicating policy- and protection-relevant research.
You may submit and request review for
Paper Presentations (oral presentation) and this may be a

Full paper (full papers may be considered for Awards)
Extended Abstract (these are not considered for Awards)

Poster Presentations
Or be considered for either Oral or Poster Presentation.
Submissions are blind peer reviewed and comments are returned to authors following review.
Authors submitting full papers may be considered for longer presentation times and awards. Accepted papers will appear in the Consumer Interests Annual Proceedings. Final papers are due when you arrive at the conference. apers slated for the Journal of Consumer Affairs are exempt from the Annual Proceedings.
Detailed abstracts should include a minimum of 2,000 words (including references, tables, and graphs). Submissions (both extended abstracts and full papers) should include the following:
Clear purpose statement
Theoretical focus:
Data and methodology description
Presentation of findings
Brief discussion identifying the practice management and policy implications of the work.
Accepted papers will be allotted 15 to 30 minutes at the meeting for presentation. Each presentation will be followed with a commentary by a policy discussant as participant active discussion of the research work is encouraged. Reviewers will also nominate full papers for the conference paper awards.
Acceptance Notification Corresponding authors will be notified by early January 2014.
If accepted, one of the authors must attend the conference. By submitting, you commit to quickly requesting any travel permissions required upon notice of acceptance. You will be expected to register and pay the registration fee and your own travel. You may estimate the hotel cost in Milwaukee to be about $145 per night ($167 with tax), single through quad occupancy. Registration information will be available in January 2014 at www.consumerinterests.org.
Publication in Consumer Interests Annual (CIA) An Online Publication
ACCI strongly encourages the formal publication of accepted papers and posters in the Consumer Interests Annual though publication in the CIA is optional and does not exclude submission to another journal after the conference; in fact, presenting at ACCI should provide valuable insights to authors in ways to improve papers for future publication. The presentation may be published as a full paper or poster presentation, or as an extended abstract with full citations.