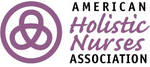 2013 Conference Workshop
American Holistic Nurses Association
Submission Deadline
Thu Oct 11 2012, 2:59am EDT
This call is no longer accepting submissions.
AHNA's 33nd Annual Conference, June 5-8, 2013 in Norfolk, Virginia
Holistic Nurses: Oceans of Possibilities
Proposals relevant to holistic nursing are requested in the broad categories of practice, research, education, praxis, personal & professional development and aesthetics. Submissions are anticipated to reflect the conference purpose & theme which is to "
to enable holistic nurses to develop and refine knowledge and skills designed to consciously impact healthcare transformation

."

A wide range of topics are expected to be shared through educational presentations that may be accomplished in one or more of the following ways:
Successes

– Share what has worked for you so that learners may benefit from your experiences in holistic nursing

Experiential & "How To"

– Provide new skills and hands-on learning experiences that learners may take back to their practice and daily lives for immediate application.

Focused-Dialogues

– Facilitate dynamic group discussions and share visions of transformation. Together, explore ways to take purposeful, conscious, intentional action for holistic nursing and humanity.